Apollo Victoria Seating Plan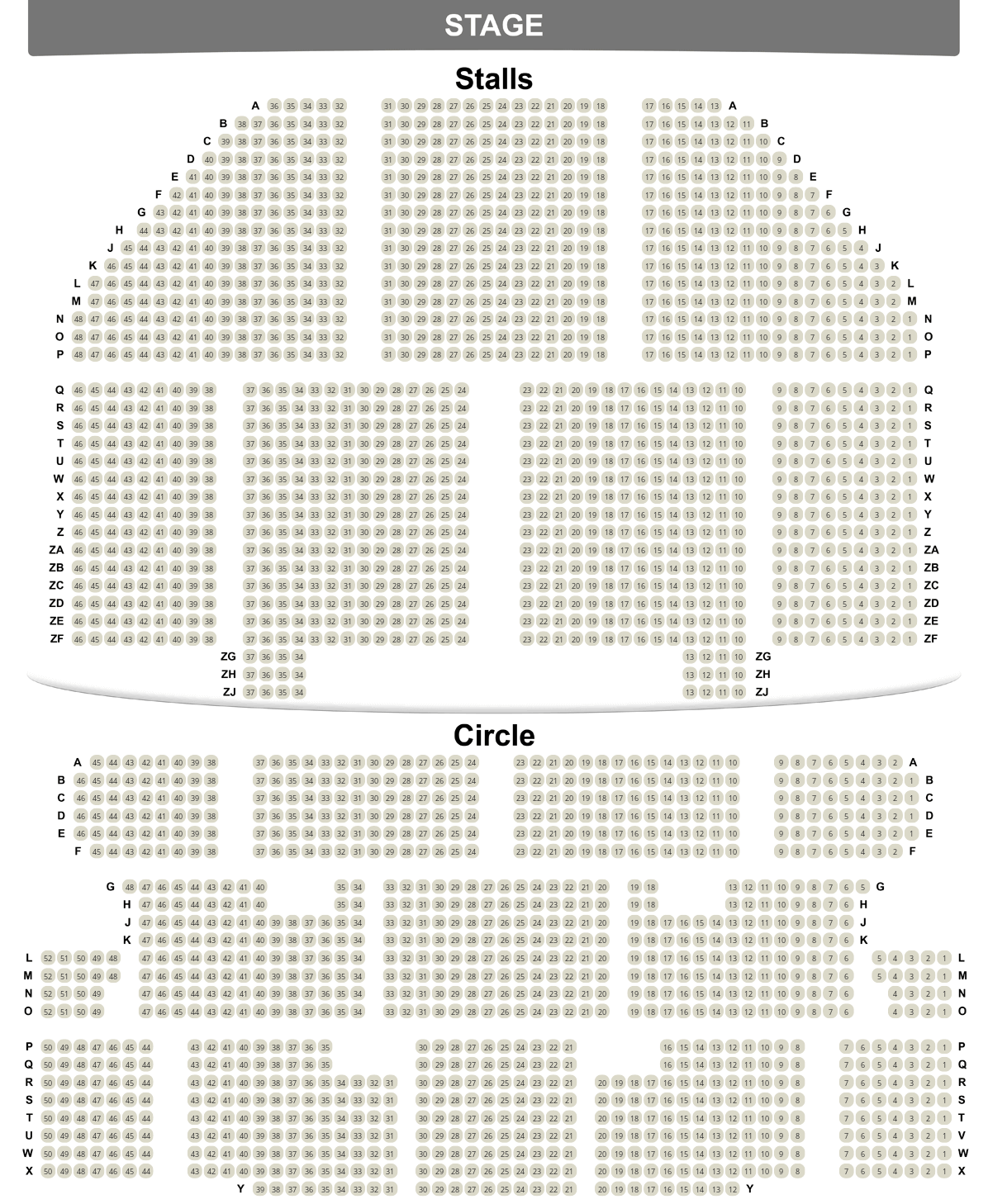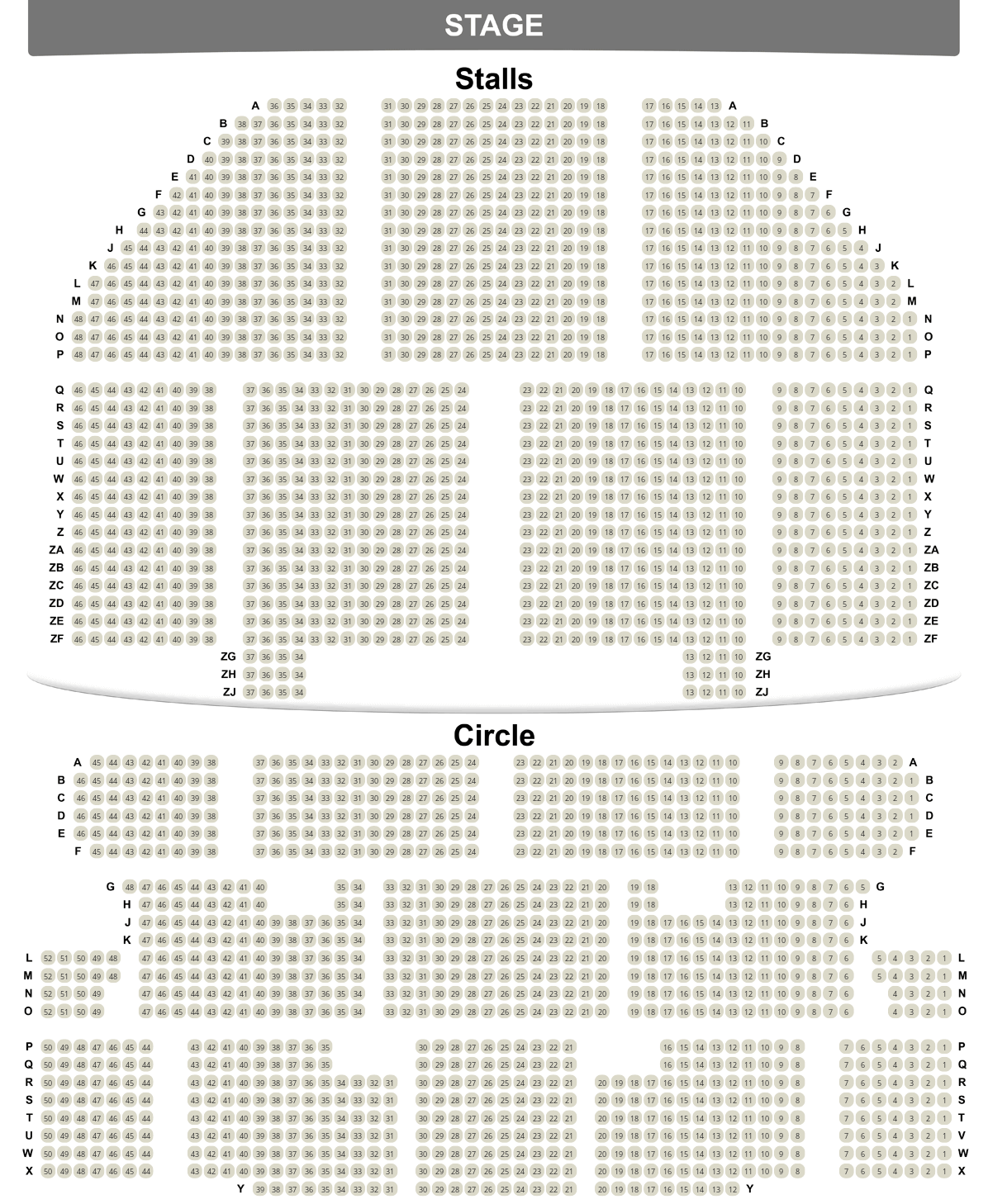 Owing to the sheer size of the stalls and royal circle, there's a very good choice of seating options. There's an unobstructed view of the stage from most areas of the auditorium. Most shows that play at the Apollo Victoria theatre are highly visual and every seat delivers a different perspective on the production.
The stalls
The stalls are huge and fan away from the stage in more than 30 rows. Each row is more than 50 seats wide, making the journey down the rows quite difficult if you have seats in the middle, especially if you're the last ones in! The level is divided into a front and a rear section, with each divided again into a further central section with two side blocks of seats.
The best seats are slap-bang in the middle of the auditorium and the view gets progressively worse as you move to the sides. The royal circle's overhang cuts off only the top part of the stage for seats situated in the back of the stalls. Due to the size of the stalls, seats in the rear of this section feel very far removed from the action on stage, although the steep rake does allow for good sight lines downwards.
The royal circle
The royal circle seats over 1000 people and is divided into a front, middle and rear section. As with the stalls, each block of seats is then divided further into smaller sections, meaning you don't feel too claustrophobic or pinned in by the sheer size of the seating blocks. The first eight rows of the royal circle provide the best views onto the stage and are usually the most expensive. Much like the rear of the stalls, the back section of the royal circle is far away from the stage and can feel unconnected to the action. But on the whole, seats are far enough apart for plenty of leg-room and reasonable accessibility.
Buy Tickets Online


From Official Tickets Agents